About Us
Are you looking for great deals on fitness trackers or watches? Do you want to find great apparel at discount prices? Are you looking for a US online gift store you can trust? If you have answered yes to any of these questions, then we are the shop for you. We are OwensAssetFund Gifts, and we are one of the top US-based online gift stores available. All selection of items has discount that we know you will love. To find out more about what we have, and to place an order, you can email us. We are based in Houston, TX and offer free shipping to anywhere in North America. We look forward to servicing your needs.
​
OwensAssetFund Gifts is owned and operated by Joseph Owens, who has many years of experience as a US online gift store. Our mission is simple; to take care of our customers by providing them with products from one of the best US-based online gifts store available online. You can trust us to deliver your items on time. We are certain you will find what you want at OwensAssetFund Gifts.
​ (BPA Free) Portable Electric Blender
---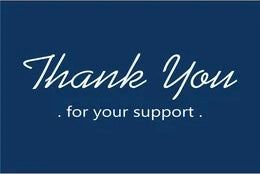 OwensAssetFund Gifts Goal
Our goal is to supply our customers with top quality products at reasonable prices. We understand how difficult it can be dealing with deliveries. Here at OwensAssetFund Gifts, we strive for perfection when it comes to customer service we understand timing and communication is most important. We are available 24/7 when it comes to our customers and we pride ourselves in getting our products to customers fast as possible. Plus, we now have included Shipping Insurance on our deliveries 📦🚚, no cost to you. No stress when dealing with OwensAssetFund Gifts. Follow US on Social links below, Thanks.

Click Here To Shop Catalog
Blog
---
  Compact and lightweight, making it the perfect companion for any office or outdoor adventure. Speeds up meal preparation, no matter where you are. Battery-powered or rechargeable, so it's still...